Ernst Götsch went to La Loma Viva for the first time in the beginning of 2016. After that, Ryan Botha flew to Brazil to spend some time with us to understand syntropic farming better and to practice with other farmers. After getting back home, Ryan and his life partner Karen De Vries decided to start new plots. Ernst returned in 2017 for the first workshop and implementation, aiming to help them deal with the harsh conditions of southern Spain.
La Loma Viva's location is strategic and has the potential to send an important message. Before our eyes reach the beautiful mediterranean sea, there is another ocean, not so pretty, covering 52 square kilometers of plastic greenhouses – so huge astronauts can see it from space.  They are not only highly pollutant and unsustainable but also submit workers to brutal conditions.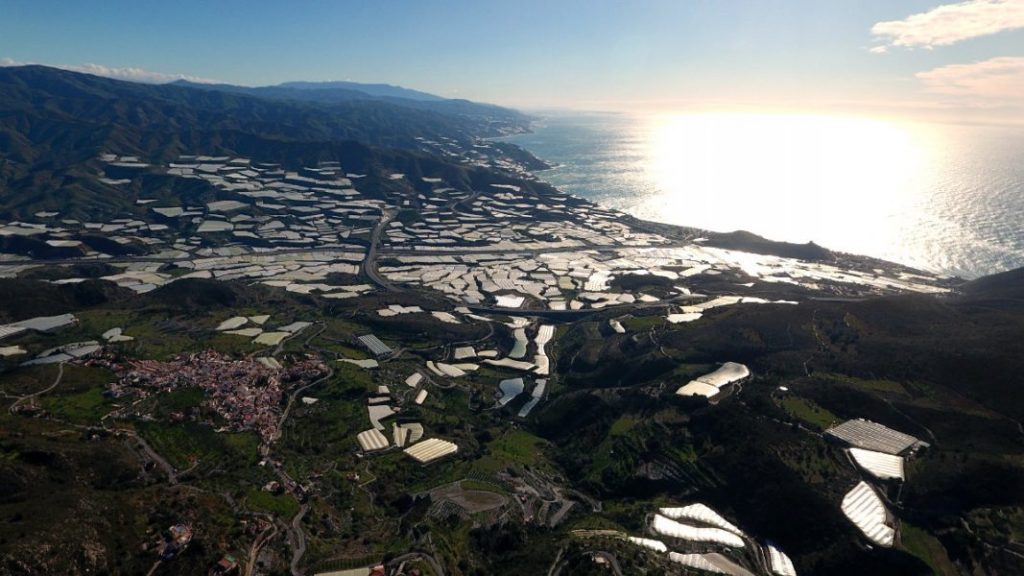 La Loma Viva emerges as an oasis of hope and gives us an excellent example of how it's possible to grow plastic-free food without damaging the ecosystem. Quite the contrary, helping it restore its fertility and capacity to retain water.
We are very proud of Ryan and Karen's already beautiful and productive Mediterranean little forest. In March, Ursula Arztmann and I went there to see the areas and to facilitate the workshop "Building a common language for Syntropic Farming." Although we were still experiencing a late winter, we were impressed with the health of the system and the soil. By the way, thanks to both for sending extra footage after the spring to finish the little clip above.
Interested in visiting La Loma Viva? Check out their work and events on www.lalomaviva.com.